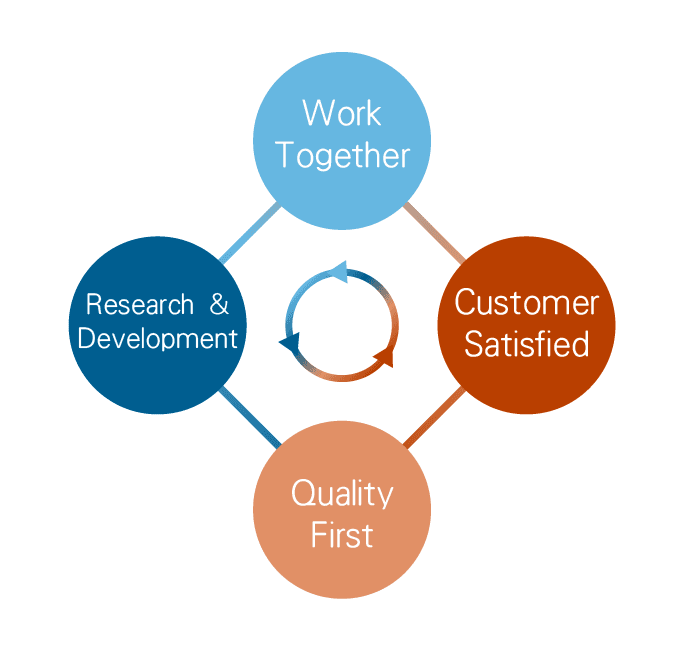 For the sake of providing the satisfactory products and meeting the customers' requirement, we keep improving our working process on real time. Besides, our management decided to execute the ISO 9001:2000 quality management system effectively, now we'd awarded ISO 9001:2015 in March, 2017.
In order to achieve our goal and customers' satisfaction, the members in charge were authorized to communicate, provide the solution to customers and satisfied the requirement of customers.
H plus R is the one and only qualified environmental engineering company in the nation today that is approved by Taiwan Power Company and ISO 9001 Quality Management Systems in the area of design, manufacturing and quality control of hydraulic machinery.
This makes H plus R a model, trend-setting company in its industry. All this can be attributed to our recent efforts and commitment to total quality control and to our belief in quality in environment is quality in life. The above demonstrates that we not only are dedicated to the technologies and movements in environmental protection, but more importantly, demand quality in our daily life. Our responsible attitude towards quality on the one hand and our efforts toward furthering our customers understanding of quality on the other, help achieve common appreciation and objectives in environmental protection.